Available until December 22nd. Click here to access IBISWorld.
IBISWorld publishes a robust, yet easy to use online database of research, analysis, and risk information on 430+ Canadian industries at the level where companies operate – many with Industry Financial Ratios, along with city level data (census metropolitan area (CMA) statistics to show how revenue performance compares to population centers). It is used by Canadian academic institutions and businesses throughout North America in accounting, commercial banks, private equity, law firms, engineering firms, insurance, logistics, advertising, marketing, sales teams, utilities, and manufacturers.
The database includes:
Provincial Reports
Industry Reports
Environmental Profiles
Risk Assessments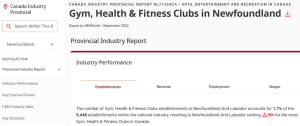 Example of a provincial industry report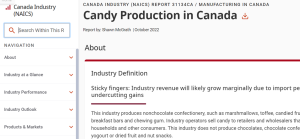 Example of an industry report
Industry specific content is a handy resource for Career Services; with its straightforward interface, students and advisors can easily access industries of interest for all disciplines as they plan for the future and prepare for job and internship opportunities.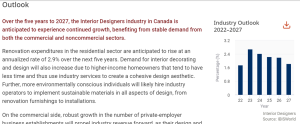 Send questions and feedback to Sarah Van Sickle ([email protected]).