The recording of the webinar "Introduction to Zotero" is now available.
The following Webinar introduces you to the basics of Zotero Bibliographic software (the online edition).  Zotero is freely available and can help you manage your research and APA citations.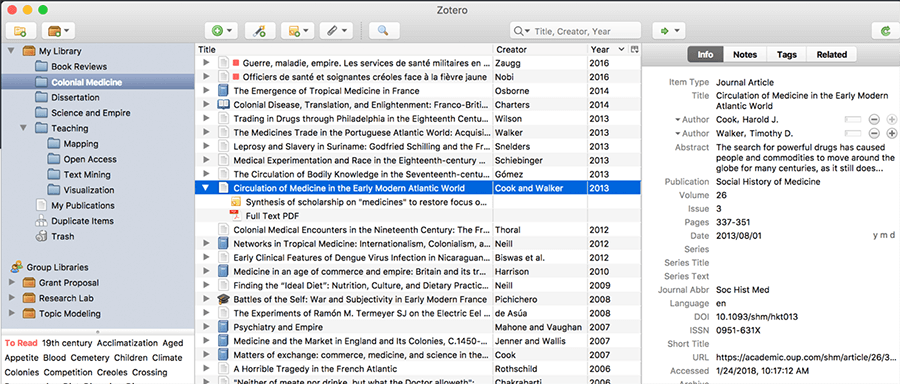 The focus will be to address how Zotero can be helpful in relation to your assignments, such as creating folders for Essay and Discussion Question assignments. Here are the main areas addressed in this session:
Signing up for a FREE Zotero account
Creating Collections (Folders) to store your citations
Creating Sub-Collections (Folders in Folders)
Using "Tag" or Subject Terms
Moving & Deleting citations
Adding citations manually
Using URLs to upload citations automatically
Citing references in Word in APA 7th edition
Attaching notes, PDFs, URLs to your citations
Using the Desk Top Zotero edition to upload citations using the 'Connector' function
For more information, you can directly contact the University Librarian, Paul J Graham [email protected].